Reading Time:
5
minutes
March 11 2023, marked 3 years since the World Health Organization (WHO) declared COVID-19 a pandemic.
A lot has changed over these three years. Here's a look at the COVID-19 timeline from past to present.
Timeline of events: where we started and where we are now
December 1 2019: A man in China begins to show symptoms of what is now known as COVID-19. Doctors struggle to figure out where his symptoms are coming from. He would forever be known as patient zero.
December 8 2019: 41 people in Wuhan in the Hubei province, China, test positive for what is now known as COVID-19.
December 29 2019: More cases are popping up across China, and Chinese officials begin to worry about the rapid rate that the virus is growing.
December 30 2019: The Wuhan Central Hospital receives a report from Beijing Boao Medical Laboratory that a sample submitted contains SARS coronavirus or SARS-CoV-a.
December 31 2019: The Wuhan Municipal Health Commission releases a briefing on the virus, claiming there have been no signs of human-to-human transmission, no healthcare workers have been infected, and no fatalities had been reported.
2020
January 2 2020: Chinese officials claim that 66 per cent of the patients who had contracted the novel coronavirus had direct exposure to the Hunan Seafood Wholesale Market. The market is closed for cleaning and disinfection.
January 7 2020: The United States Centre for Disease Control and Prevention announces a travel notice for travellers to Wuhan.
January 8 2020: South Korean authorities announce that a woman returning from Wuhan has tested positive for SARS-coronavirus.
January 9 2020: China announces its first death of the virus in a 61-year-old man.
January 16 2020: the first case of COVID-19 is reported in Thailand and Japan.
January 20: The United States reports their first confirmed case of COVID-19 to the WHO.
January 25 2020: Australia, Malaysia, Singapore, Sri Lanka and European countries start to report cases.
January 27 2020: The first confirmed case of COVID-19 in Canada.
February 20 2020: A woman returning from Iran to British Columbia (BC)'s sixth case of COVID-19 and is also the first positive case in Canada that involved no visit to China or close contact with someone who did.
March 5 2020: BC confirms eight new cases of the virus and Canada's first case with the presumption to have been transmitted by the community.
March 8 2020: Canada has its first death due to COVID-19.
March 11 2020: The World Health Organization declares the virus a pandemic. Canada now has over 100 confirmed cases, and the NBA season is suspended after a player tests positive after a Toronto Raptors game.
March 13 2020: New Brunswick Premier Blaine Higgs announces that schools will close for two weeks because of the virus.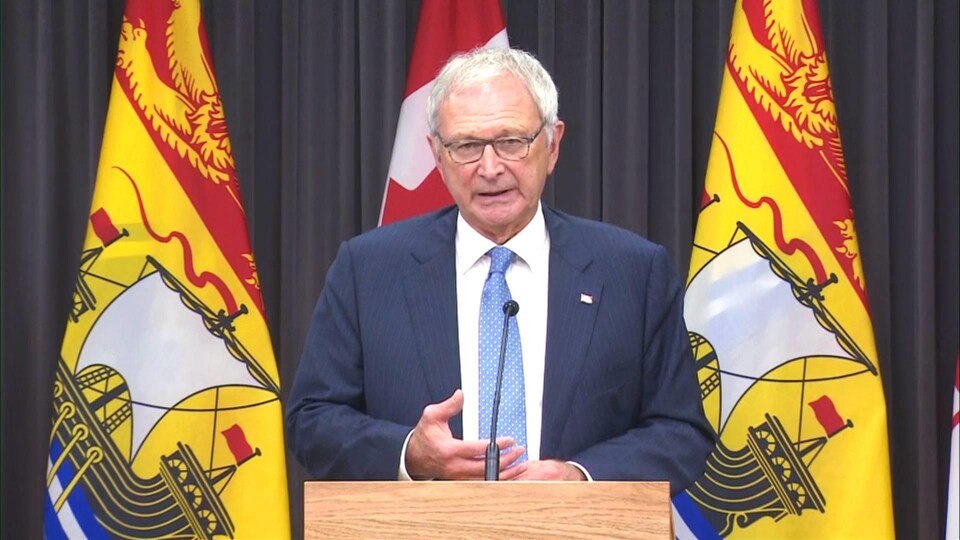 March 18 2020: Canada and the United States close their shared border to non-essential traffic. BC and Saskatchewan declare a state of emergency.
March 19 2020: New Brunswick declares a state of emergency.
March 20 2020: Canada now has over 1000 confirmed cases of the virus. Manitoba declares a state of emergency.
March 24 2020: The upcoming Beijing 2020 Olympics are officially postponed until 2021.
March 25 2020: Canada makes it mandatory for all travellers to quarantine for 14 days upon arrival into Canada.
April 2 2020: COVID-19 death toll passes 100 in Canada.
April 6 2020: 3M makes a deal with the White House to provide N95 masks to Canada. Canada's chief public health officer suggests Canadians wear masks to prevent the spread of COVID-19.
April 9 2020: The Canadian government announces that more than one million people lost their jobs due to closures in March 2020.
April 15 2020: Canada passes 1,000 deaths related to COVID-19.
April 25 2020: New Brunswick introduces a two-household bubble allowing people to interact with one family outside of their own.
May 4 2020: Health restrictions begin to lift in several provinces.
June 18 2020: Canada records more than 100,000 cases since the beginning of the pandemic.
July 28 2020: Remdesivir becomes the first drug to be approved by Health Canada for the treatment of patients with severe COVID-19 symptoms.
September 8 2020: Schools reopen across Canada.
September 23 2020: Canadian Prime Minister Justin Trudeau says that a second wave of COVID-19 is underway.
November 16 2020: Canada reaches 300,000 since the beginning of the pandemic, less than a month after passing 200,000 cases.
November 26 2020: Federal health officials announce that Canada has purchase agreements with seven vaccine producers.
December 9 2020: Health Canada approves national use of Pfizer-BioNTech's COVID-19 vaccine.
December 14 2020: The first doses of the Pfizer vaccine are administered throughout Quebec and Ontario.
December 23 2020: Health Canada declares that the Moderna vaccine is safe for use in Canada.
December 26 2020: Ontario confirms its first two cases of a more contagious variant. The province also re-enters lockdown.
2021
January 8 2021:  Nova Scotia and New Brunswick tighten restrictions requiring people entering the province to quarantine for 14 days.
January 23 2021: Health Canada confirms it has approved a rapid COVID-19 test.
April 26 2021: The more aggressive delta variant is first recorded in Canada.
July 11 2021: 50 percent of eligible New Brunswickers are fully vaccinated against COVID-19.
July 30 2021: All restrictions are lifted in New Brunswick.
December 28 2021: New Brunswick moves back to level 2 of their COVID plan, limiting the capacity of restaurants and limiting ten household contacts.
2022
January 10 2022: Booster shots of COVID vaccinations become available.
January 14 2022: New Brunswick moves back to level 3, the phase with the most restrictions to combat the rise in Omicron cases.
February 18 2022: New Brunswick moves to level 1, the least restrictive of the phases.
March 14 2022: New Brunswick lifts all restrictions.
July 12 2022: Second booster shots become available to eligible Canadians.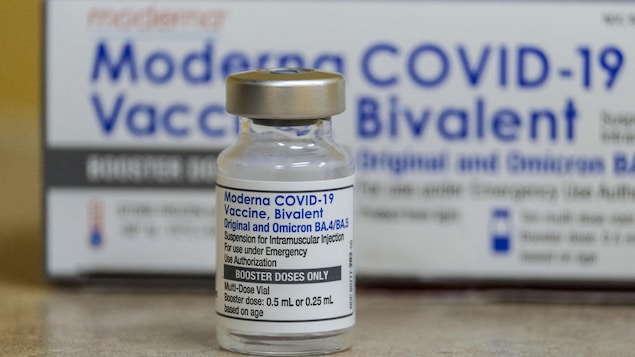 September 14 2022: A new Omnicron-specific bivalent vaccine becomes available.
September 22 2022: Paxlovid treatment in New Brunswick is expanded to include anyone who has recently tested positive, is experiencing mild to moderate symptoms, and is at risk of severe outcomes.
A look at the pandemic in 2023
There continue to be no mandatory COVID restrictions in 2023. Since the pandemic started, there have been 4,625,842 cases and 51,930 deaths in Canada from the virus.
After a long three years and the tragic loss of so many Canadians, we have finally returned to a sense of normalcy or what some people call "the new normal".