Reading Time:
4
minutes
University isn't all lectures, deadlines, and expensive textbooks – it also has a fun side that can be missed if you are too busy studying.
All work and no play makes Jack a dull boy
Of course, studying is important, but so is letting loose and enjoying yourself. In your first year it can be easy to get overwhelmed with organization, studying, deadlines, tests, endless midterms. It is draining and if you don't give yourself a break every once in a while, you will burn out.
If all you do is focus on work, you'll never get a chance to relax and unwind. Why not have fun while you're here?
There is so much more to our campus than work. UNB has more exciting events than you could imagine and there is something available for everyone – even the antisocial.
First Class Bash
One of the first events you need to take part in is First Class Bash. Every year, after the first week of classes, there is a massive party hosted by the Student Representative Council in the Quad.
First Class Bash, 2017. Photo credit: Lexy Harquail.
Even if you aren't the social type, this event will bring out your social side. You really don't want to skip this, it is a great way to start your semester off right.
This year, First Class Bash falls on Friday, September 13. You'll want to get your tickets ahead of time, though. You can also get tickets for your non-student friends! For more information on First Class Bash, and orientation week, you can visit this link.
Colonel Tuckers
If you haven't heard of it yet, Colonel Tuckers is the bar on campus. It serves as a great study spot during most of the week, except for Thursday and Friday when they serve liquor. It's just above the cafeteria.
It isn't open yet but Allie Ruigrok, UNB-SRC's VP Social, has confirmed that it will be open this semester. There is a pool table, games, TV, and alcohol. What's not to like?
Clubs & Societies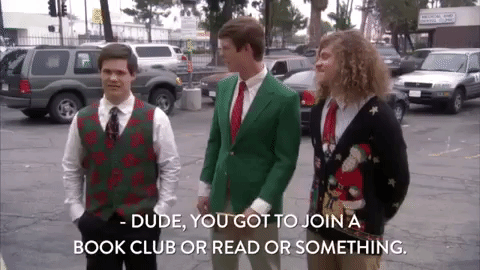 If you don't fancy a party and want something that suits your specific interests, UNB is full of different clubs and societies. In fact, there are so many that it would be quite difficult to summarize them here. Thankfully, the SRC has compiled their own list of current clubs and societies on their website. You can find that list here.
The clubs and societies at UNB often set up booths during the first few weeks of classes to provide students more information about them, as well as provide the opportunity to sign up! Think something is missing? Create your own club by contacting the VP of Finance, Josh Northrup, at finance@unbsrc.ca.
Emotional support dogs? Yes, please!
A few times a year, the SRC brings certified therapy dogs, and cats, onto campus to help students de-stress. Unfortunately, you can't take the dogs home, we asked.
We confirmed with the SRC that they will be here again this year. They are usually located in the Ward Chipman building, above Tim Hortons.
Safe Ride
Party a little too hard? Ride bail on you before the night was over? Too broke for a cab? Safe Ride has you covered.
Safe Ride was started in 2018 by the SRC as a means of getting students home safely. It will be available starting on September 23rd and service will end on April 17th, 2020. It is in operation Monday, Wednesday, Thursday, and Friday, from 6:00 p.m. to midnight. On Tuesday, it is operational from 4:00 to 8:00 p.m. to help students with grocery runs, and then returns to its normal schedule until midnight. You can reach them at (506) 650-0052. Safe Ride is not in operation during university holidays, such as March Break and Christmas break. However, there is a city-wide program called Operation Red Nose, which provides safe transportation home during Christmas holidays.
Safe Ride is currently hiring part-time drivers, until September 6th, who have a clean driving record and want to help keep their fellow students safe on their nights out! If you are interested in applying, or want more details, head to the SRC's website here.